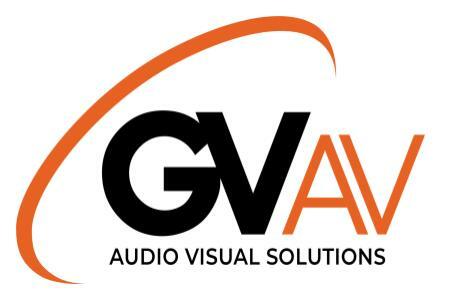 GVAV serving Higher Education since 1976
Audio Visual Consultancy, Design, Supply & Maintenance for Education throughout the UK


GVAV has completed thousands of Audio Visual projects for the HE sector nationwide. Higher Education is at the core of our business. With 5 local branches covering the entire country and a central hub of systems and resources, we are ready to support you on any project, no matter the size or complexity. We have the skills, local resources, and experience to take your needs from a concept to a fully integrated and supported AV solution. We are always contactable, when and where you need us, providing sales, services, and support, accessible via mobile, web or email.



GVAV for all your AV needs
Consultancy: A consultative approach providing Innovation by design, best value and cost saving embracing new technologies and trends whilst minimising the environmental impact of our projects and services


System Design: Our System Designers are highly trained and committed to best practice to realise your AV needs and aspirations. Through a partnership approach we maximise your available space to design an innovative solution to meet your needs.

Product and Solutions Supply: We provide our customers with the best solution for their budget, from leading global and local manufacturers. We handpick each vendor to provide the highest quality products along with a commitment to ethical and sustainable manufacture.

Maintenance and Support: Excellent technical support is crucial for any AV solution. We are well placed to match the level and type of support to your specific needs.


Higher and Further Education Case Studies
Other Case Studies

Contact us today to see how your educational establishment could benefit from new Audio Visual solutions. Our branches across the UK provide National Value with Local Service, Care and Technical expertise.
tel: 0208 814 5950
web: [email protected]